10 minutes a day Takes your neck pain away!
When your neck is hurting, it really can put a damper on any physical activity you are trying to do, so avoid that pain with our Neck Stretcher™ - The Magic Neck Relief Hammock.
Our Neck Stretcher™ is a non-surgical treatment option, with no medication or surgery. It only takes minutes per day and costs less than the cost of a single physiotherapy. It's affordable and so easy, you just have to lay down and relax.

The

Neck Stretcher™

brings you the simple nature of cervical traction in the form of a simple, portable device that you can use daily at home.

100% Brand new & High quality!

Premium materials & not available in stores!
Free Worldwide Shipping & 100% Money-Back Guarantee!
Poor posture, working at a desk for too long without changing position, sleeping with your neck in a bad position are some of the reasons for neck pain. In these cases, your neck pain should go away if you practice good posture and rest your neck muscles.
Our Neck Stretcher™ is created by a doctor and physical therapist, the Neck Relief Hammock was an invention born out of necessity. Thanks to this ingenious invention the common neck pain with few solutions can now be cured easily. This Neck Relief Hammock brings the miracle of cervical traction to your home in the form of a simple, portable device you can use every day!
Features:
Scientifically proven:
decades of research confirms the benefits of our Neck Stretcher™.
Relief in minutes:
all it takes is 10-15 minutes a day to properly stretch your neck and relieve your tension! if your neck is in really bad shape, use it 2-3X a day for 15 minutes.
Melts away stress and anxiety:
 customers report that our Neck Stretcher™ is so relaxing, you will have to try not to fall asleep while using it.
Multi-function:
Help to eliminate pain, relieve stress, boost energy, improve posture, and sleep quality. Effectively relieves neck pain from home, in the office, or while traveling.
Easy to use:
You just need to wrap the strap around the door handle, close the door, and pull tight while using our Neck Stretcher™. Lie down, place your head in the hammock, and relax.
Widely Used:
The neck head hammock can wrap around any door, railing, or pole. Its also best for people who have neck pain, poor posture, and trouble sleeping. Also suitable for athletes, dancers, seniors, long-haul flights, business trips, people who work long hours.
benefits:
Help the muscles to stretch, and gradually eliminate pain.
Relieve and relax muscles in the neck, shoulder, and back.
Stimulate better blood circulation.
Better blood circulation helps oxygenate muscles, nerves, tendons, and ligaments, resulting in less pain and increased mobility.
How does it work:
When your neck doesn't feel quite right, the problem is usually tension in the muscles that surround the vertebrae in your neck. our Neck Stretcher™ uses your own body weight and the pull from its stretch bands to create 'cervical traction' - a fancy way of saying a gradual stretching of the neck - to relax those neck muscles.
According to the US national library of medicine, doctors have confirmed the value of cervical traction to help patients get relief from tension headaches, pinched nerves, herniated discs, and overall pressure for decades. now with our Neck Stretcher™, you can get the experience most people only get at Docter cabinet, anywhere there is space to stretch out.
 The using way!
Using it couldn't be easier. these 3 simple steps bring fast relief
Wrap the elastic bands around your door handle.
Close the door.
Lie down and gently recline head in the stretcher.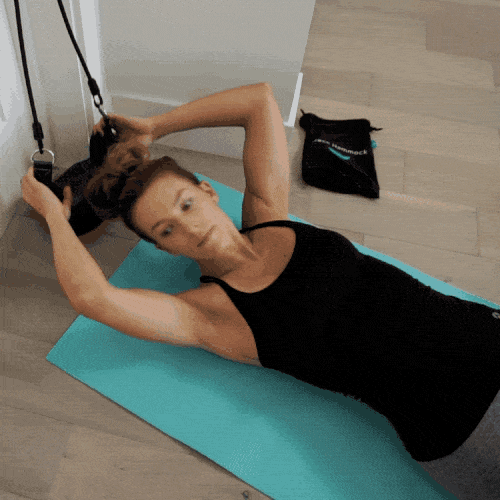 Package includes:
1 x Neck Stretcher™ - The Magic Neck Relief Hammock.
Need help? please Contact us here, our support ready to help! 

An amazing cause. 
We're thrilled to support First Book - an amazing charity that donates books to disadvantaged children who need them the most.
✈️Free Worldwide Shipping! Safe & with Continuous tracking updates!
we 'll ship your order within 24H!We offer a 100% Money-Back Guarantee! 
if any item lost or damaged in transit!
If you aren't in Love with your purchase, just let us know within 30 days of the delivery date, and you'll receive a stress-free refund.
You can find additional information about our Return Policy HERE.